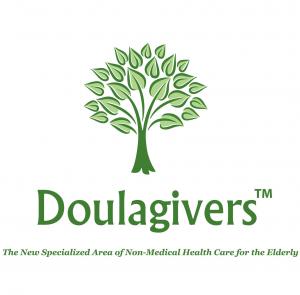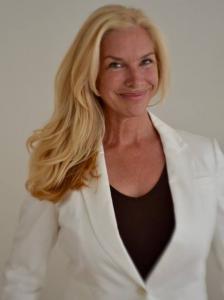 Suzanne B. O'Brien R.N. and Founder of Doulagivers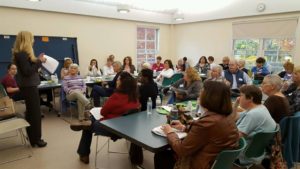 Suzanne B. O'Brien teaching the Level 1 End of Life Doula Community Training in Guilford, CT last year.
Doulagivers is Offering Live Certification Workshops for their Renowned End of Life Doula Certification Training in July and August this Summer in NYC.
As long as they go through a training process, I think end of life doulas can compliment the work of the hospice team really well. The more people there to help a patient and family the better."
— John Mastrojohn III -VP of NHPCO
NEW YORK CITY, NEW YORK, UNITED STATES, June 18, 2017 /EINPresswire.com/ — Doulagivers, the leader of specialized training in End of Life Care and End of Life Doulas is offering live workshops in New York City for their distinguished End of Life Doula Certification training.
The End of Life Doula Certification training is for those who wish to be Certified End of Life Doulas. This course covers all aspects of the Doulagivers End of Life Practitioners training. This is a new specialized area of non-medical health care. This training is for those who have a calling and desire to support and guide both patients and families through the end of life process. There is no national or international governing bodies for End of Life Doulas. This is a human skill. Following in the footsteps of the birthing doula movement that has been a successful specialized non-medical field in the area of childbirth for decades, now is the time for us to offer the same care and support for those at end of life.
All trainings are conveniently available online as well so that you can take them from anywhere in the world.
The Doulagivers Level 1 Family Caregiver Training is always available for free. You are encouraged to take advantage of this life changing knowledge.
Death Doulas were included in Time Magazine's list of New Cutting-Edge Jobs for 2017.
The Dates for the Live Workshops will be:
Workshop 1:
July 14th, 2017 6pm-9pm
July 15th, 2017 9am-5pm
July 16th, 2017 9am-5pm
Workshop 2:
August 11th, 2017 6pm-9pm
August 12th, 2017 9am-5pm
August 13th, 2017 9am-5pm
For a limited time, Doulagivers will be offering partial scholarships to those who are interested in serving their communities with the best end of life care and support possible. Please contact for details.
Suzanne B. O'Brien RN, founder of Doulagivers has been awarded Worldwide Leader in Healthcare by the International Nurses Association.
Suzanne B. O'Brien RN
Doulagivers
646-883-6534
email us here

Source: EIN Presswire